The Brewery, St Margaret's Road, Cheltenham GL50 4EF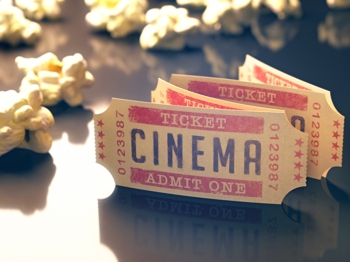 Movie-goers seeking to indulge themselves will be delighted with the Screening Rooms – Cheltenham's luxurious and deluxe cinema. The cinema, located in the Brewery, a large leisure space in the centre of Cheltenham, has 3 intimate screens with 3D and digital capabilities and provides film viewing with a lavish flair.
The Screens
Each of the 3 screens has a seating capacity between 30 to 48 people and after 5pm under 18's are not permitted in the cinema. Seats are large and comfortable with plenty of legroom and small tables for drinks and snacks. A concierge will show each filmgoer to their seat and an "at-seat" food and drink service is provided – something unheard of for most cinemas!
The screens are equipped with the latest in film screening technology, and as a part of the Cineworld Group, the cinema has access to all of the latest films as they are released. In addition, the cinema offers regular special film viewings of opera, ballet and theatre performances.
Food and Drink
The Screening Rooms has its own bar, which offers a good range of food and drinks. Traditional cinema snacks including popcorn, ice cream and confectionary are sold alongside Ramekin Bowls filled with a selection of nibbles such as olives and pistachio nuts. Also on the menu are the Screening Room's signature "Grazing Plates." These are small platters of hot food with items such as Nachos and even Peking duck spring rolls with hoi sin dip.
The bar serves a number of exotic cocktails and has a good selection of wine and beer. Staff are barista-trained and hot drinks include a range of coffees, teas and an indulgent hot chocolate with cream and marshmallows.
Cinemagoers can choose to relax with a drink in the bar prior to the film or enjoy it in the screen, which opens 20-minutes before the film start time. Food and drink can be ordered at the seat until the trailers begin.
Getting There
The Screening Rooms is located in the Brewery, a restaurant and leisure complex close the main High Street in Cheltenham, just of the A4019 Swindon Road, which leads out of Cheltenham to the M5. There is a large NCP car park that services the Brewery across the road and costs £5 per day.
The Stagecoach operated bus service Route D drops off close to the Brewery and has regular services to and from the Cheltenham Spa Rail Station.
Opening Times and Costs
Opening times vary for the Screening Rooms, though in general, film showings begin mid-morning and end around 11pm, with the last screenings starting around 8.30pm.
Ticket prices are between £12 and £18 and vary according to the day of the week and the time, with the most expensive tickets on sale for screenings after 5pm at the weekend. A small discount can be obtained by booking online in advance.