Promenade, Cheltenham, GL50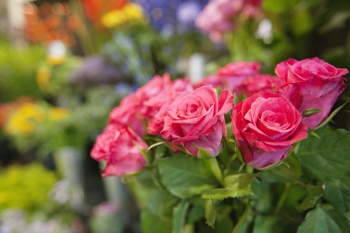 The discovery of mineral springs in 1716 led to Cheltenham becoming a favoured health and holiday destination during the 18th and 19th centuries. It was in recognition of the town's role as a resort that led to the development of the Promenade. This tree-lined avenue was originally designed to connect the High Street to the Sherborne Spa with development first beginning in 1818. During the early part of the 19th century, various hotels, shops and houses were built along the length of the Promenade. The Long Gardens were added alongside the regency avenue, providing visitors with a picturesque place to walk or relax.
The Promenade is now Cheltenham's premiere shopping street with various boutiques and designer stores located along this road and the Long Gardens providing a floral backdrop.
The Promenade
The most iconic store along the Promenade is the Cavendish department store. First opening in 1823, the store set the new standard for the types of shops that since appeared on the Promenade. Having undergone several refurbishments the store is now part of the House of Fraser chain, which supplies designer brands and premium goods.
The Promenade is home to a large number of designer and boutique shops, as well as more recognisable brands, including Waterstones and Monsoon. The wide and leafy avenues provide a relaxed atmosphere for shoppers that is further enhanced by the stunning regency architecture.
Several restaurants and cafés can be found along the Promenade, including the craft bakery, Hufkins, which has been in operation since 1890, and national chains, such as Bella Italia and Prezzo.
The Long Gardens and Neptune Fountain
Stretching along one side of the Promenade is the Long Gardens. Here visitors will find a colourful display of ornamental bedding plants and trees. At one end of the gardens, there is the magnificent and opulent Neptune Fountain. Inspired by the world famous Trevi Fountain in Rome, the fountain was constructed in 1893 and was designed by Joseph Hall. The fountain depicts Neptune, the Roman god of the sea, surrounded by mythical sea creatures.
Getting There
Access to the Promenade can be found via the A46 ring road in the north or via Lansdown Road and Montpellier Walk in the south. The nearby Regent Arcade Shopping Centre has a large car park with 557 spaces and is only a short walk away.
Most of the main bus routes through Cheltenham stop on or near the Promenade. Stagecoach Route B, for example, provides a direct link to Cheltenham Spa Rail Station and is located approximately 1-mile from the Promenade.
Opening Times and Cost
The Long Gardens are open 24-hours a day and entrance is free.