Town Hall, Imperial Square, Cheltenham, GL50 1QA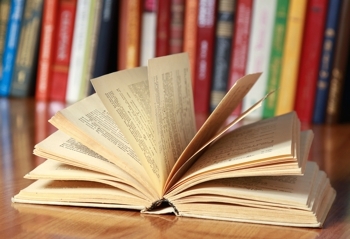 The 10-day Cheltenham Literature Festival is one of four festivals that take over the city of Cheltenham. Taking place in the autumn – usually in early October – the Cheltenham Literature Festival features a host of authors, playwrights and poets who participate in giving lectures, debates, readings and other literary-themed events. With over 100,000 tickets for the event sold in recent years, the festival is considered unrivalled in its size and spectacle. It is also thought to be the oldest festival of its kind, having originally started in 1949.
Getting There
The Cheltenham Literature Festival takes place in various venues around the centre of Cheltenham, including Cheltenham Town Hall and the Pittville Pump Room. There are several car parks in the centre of Cheltenham, as well as two park and ride facilities that have free parking on the outskirts of Cheltenham. There is also a bus from these park and ride locations that go directly into the centre of town for your ease and convenience.
Cheltenham Spa Rail Station is located to the east of the city – approximately 25 minutes walking distance from the Cheltenham Town Hall. The rail station has regular services to and from London, Birmingham and Manchester.
Tickets
Tickets for the individual events normally go on sale at the end of August and are available to buy online, on the phone or at the box office in Cheltenham. Ticket prices vary by each event and pre-booking is strongly advised, as the more popular events tend to go quickly. Discounts are available for those under the age of 25, students, as well as those who are unemployed. Group discounts are also available for those with 10 or more people.
Festival Highlights
Each year the festival has talks, workshops and presentations that are inspired by an over-arching theme. The festival also has guest directors who lead discussions and other activities, following the chosen festival theme. Previous guest directors include author, Ian Rankin, and poet laureate, Carol Ann Duffy.
Various authors attend the festival to introduce their latest work, whilst politicians, philosophers, actors and writers of all forms lead debates and discussions on numerous topics. Some of the biggest names in comedy even have performed at the festival in recent years. Additionally, celebrity chefs frequently attend to showcase recipes from their latest works.
The world of film and television also makes an appearance with opportunities for visitors to learn more about the work carried out behind the scenes. Sports stars also attend to discuss issues that have affected them in their sporting careers, such as racism and homophobia.
Throughout the event, visitors will find an extensive number of stalls offering bespoke goods and luxury produce from local, national and international sellers.
Book It
Described as a "festival within a festival," Book It! is aimed at children and offers numerous events and challenges that are designed to inspire young minds and engage them through literature. The 10-day event runs alongside the main Literature Festival and features discovery trails, workshops and book signings from well-known children's book authors. Many of the events in Book It! are free of charge and booking is not required; however, it is recommended that visitors check the programme online for full details.