Montpellier Gardens, Cheltenham, GL50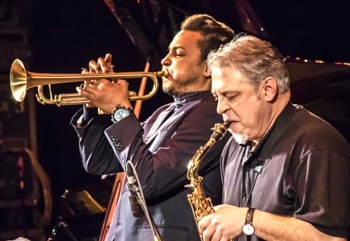 Marking the start of the British summer in early May with a dynamic celebration of jazz music, the Cheltenham Jazz Festival is considered to be the finest of the UK jazz festivals. Originally taking place in 1996, the festival has grown to accommodate around 20,000 visitors and has even developed its own scheme to develop and support the talents of young British jazz musicians. As a result, the festival provides a good mix of internationally recognised artists combined with young, new talent.
Getting There
The Cheltenham Jazz Festival primarily takes place in the Montpellier Gardens in the centre of Cheltenham with smaller venues across town hosting various events. There are several car parks in the centre of Cheltenham with two park and ride facilities that have free parking on the outskirts of the town and a bus that goes directly into the centre from those locations.
Cheltenham Spa Rail Station is located in the East of Cheltenham and has regular services to and from London, Birmingham and Manchester.
Tickets
Tickets for the individual events normally go on sale in February. They are available to buy online, via telephone or in person at the Cheltenham Festivals Box Office within town. Ticket prices vary from event to event and advance booking is advised, as the more popular events tend to sell out quickly. Discounts are available for most events for under 25-year-olds, students and the unemployed. Group discounts are also available for groups of 10 and over. Additionally, many of the smaller events that take place outside of the main festival garden are free of charge.
Festival Highlights
The six-day festival currently has two large stages where festival goers can enjoy music from the most prestigious representatives of the jazz scene. Each festival includes an "Artist in Residence" who will both perform and take part in talks and workshops. Past "Artists in Residence" include John Taylor and Laura Mvula. Other artists who have previously performed at the festival include Van Morrison, Jools Holland and Jamie Callum.
In the "Beyond the Band" tent, visitors can access a number of activities and events that do not feature live music but are related to jazz. There are showings of jazz inspired movies, as well as workshops with various themes such as drumming tutorials and music photography. A number of artists are interviewed live on stage, whilst a range of talks about working in the music industry provides a fascinating insight into the lives of jazz musicians.
Other Festival Highlights Include:
The Festival Fringe – There are numerous free live gigs that take place across Cheltenham in shops, clubs and bars, showcasing the best of new talent
The Free Stage – Located in the main festival area in Montpellier Gardens, there are a number of free performances that can be enjoyed by everyone
Jazz It Up – This section is open to schools-based performers, offering young bands the opportunity to showcase their abilities
The Festival Market – This market hosts an extensive number of stalls, which sell arts and crafts, such as pottery, textiles and prints
Pop-Up Food Stalls & Bars – There are a number of places to grab a delicious range of food, including curries, barbeque and cakes, as well as various bars that serve up alcoholic, soft and hot beverages