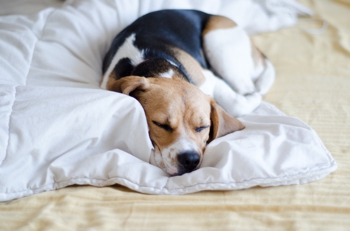 Cheltenham offers a variety of dog friendly hotels ranging from beautiful countryside manor houses to budget hotels to elegant 5-star accommodation. With such variety, it's hard to know which one is the best option for you and your dog. Below we list the dog-friendly hotels in Cheltenham loosely ranking them by our favourites with the Montpellier Chapter taking a firm lead (no pun intended) what with all their doggy extras. This hotel was even listed as one of the top 20 dog friendly places to stay in all of Britain in the Saturday Times Travel.
Whilst many of the hotels allow you to bring a dog for free, some limit the amount of rooms that can accommodate dogs, charge you an extra fee to bring your dog or limit the number of dogs able to stay in one room. It's always best protocol to double check with the hotel prior to your visit to verify that their rules have not changed and to inform them of your intention to bring your dog, so that they can give you a pet friendly room.
With rolling green Cotswold hills, picturesque views and stunning landscapes, Cheltenham is a great city escape for both you and your dog. Even if you plan to stay in the centre of town, there are plenty of green retreats for you both to explore. Cheltenham is home to Pittville Park, which provides 33-acres of lush green park space in the middle of the city. Other great places to take your dog include: Imperial Gardens and Cleve Hill.