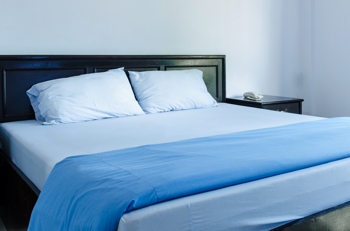 Let's face it, Cheltenham is a beautiful area and a popular one at that, so even the budget hotels can be on the pricier side. Many of the hotels listed below, which would not necessarily be considered a "budget" option, have been included here, as they may offer one or two rooms for a more reasonable price under £70. This is fairly "cheap" for Cheltenham. The bed and breakfasts in this section, for example, offer single person rooms for £62 with the price rising for double rooms and family rooms. The hotels listed here, however, offer more competitive prices with one motel offering rooms for just under £35 and the majority of places presenting budget rooms at around the £50 mark.
If you are visiting Cheltenham during peak seasons, such as the period during the Cheltenham Festival or one of the other famous festivals involving food & drink, jazz, literature, music or science – prices are bound to be much higher given the high demand and amount of people trying to book. It is strongly advised, if not absolutely essential, that you book your rooms well in advance of these events. If you leave it too late, you'll end up having to stay well on the outskirts of town in neighbouring villages and towns.
Budget / Cheap Hotels in Cheltenham
There are plenty of options for budget / cheap hotel accommodation in Cheltenham. Despite their low prices, these hotels have a lot to offer with the majority including free Wi-Fi, parking or a complimentary breakfast each morning. There are also some non-hotel options, including rooms above a pub with the cheapest option including a campsite just on the outskirts of Cheltenham for those happy to pitch their own tents.
Budget Bed & Breakfasts in Cheltenham
There are plenty of bed and breakfasts in Cheltenham with moderate and fair pricing, but here we look at two in particular, which each offer a single person room for £62 a night, including breakfast. Whilst these B&Bs are not technically considered "budget" accommodation, they offer fair prices for the lone traveller. And, if you're travelling alone, a B&B is a fabulous option, as you may just have the opportunity to meet and chat with other guests staying in the same house!